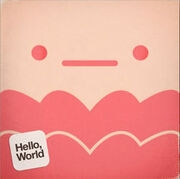 Hello, World is the first album in Campaign mode. The Music is by I am Robot and Proud and the graphics are made by Vic Nguyen (Capy).
Sparkle Darkle
Sneak n' Deke
Rowdy Clowdy
All the levels' names rhyme.
Which level is your'e favorite?
Ad blocker interference detected!
Wikia is a free-to-use site that makes money from advertising. We have a modified experience for viewers using ad blockers

Wikia is not accessible if you've made further modifications. Remove the custom ad blocker rule(s) and the page will load as expected.